THE
VIRTUAL
ATLANTIS! EXPERIENCE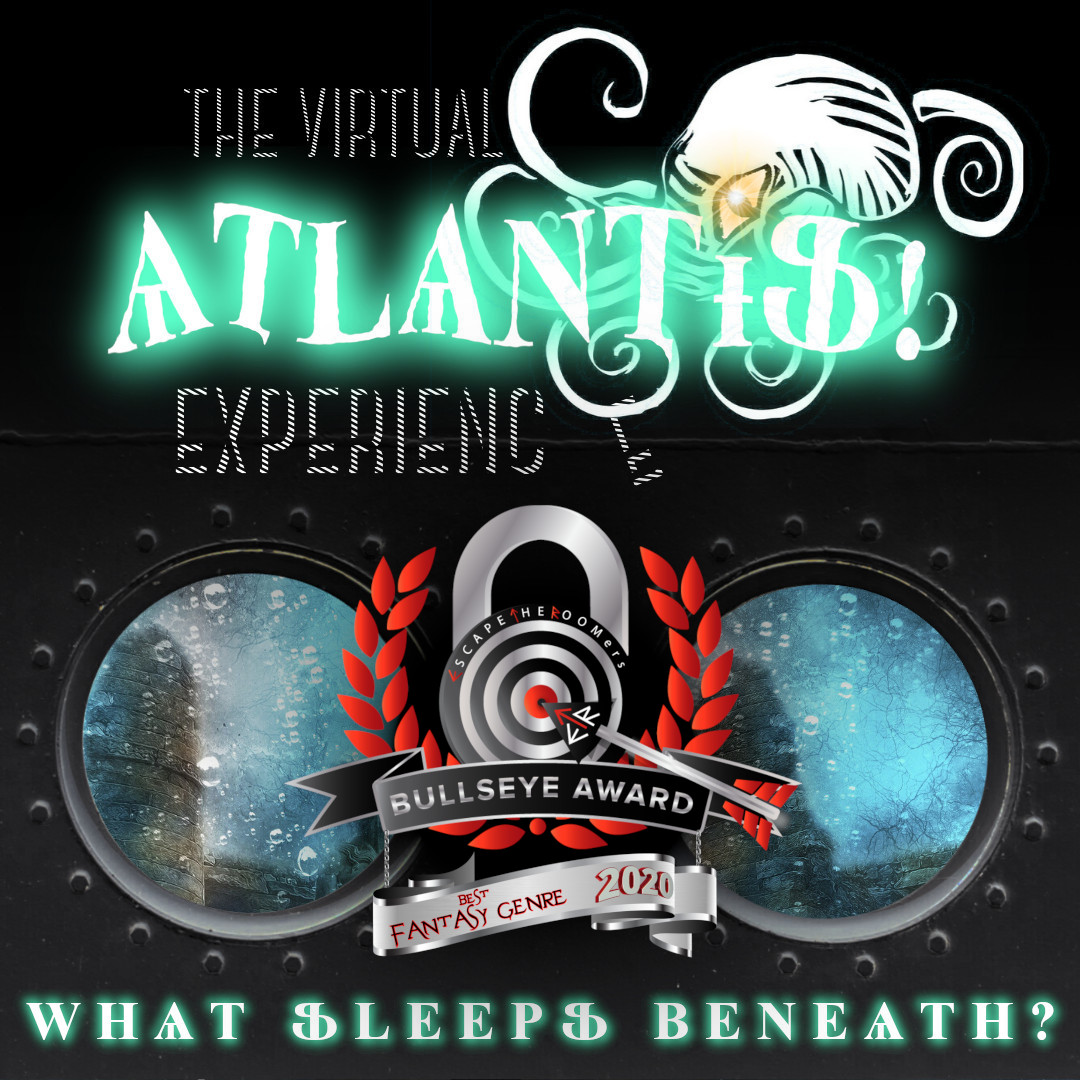 A powerful energy pulse has been discovered deep under the sea.
You're on a submarine quest to discover the source.
Legend has it that this might be the site of the lost city of Atlantis!
​Do you dare brave the deeps? Can you be the one who discovers Atlantis and returns to tell the tale?
You've been invited to join the E1A mission to investigate a very suspect patch of sea. Unfortunately, due to safety restrictions, we are unable to accommodate you physically on the ship, so we have patched you into Mission Control's remote guidance system for the duration of your trip. This is a Telescape Room, at the forefront of modern innovation, featuring an intuitive inventory system ready to record all findings made through exploration.
Now you can join a Zoom meeting with your family or friends across the globe, and together you can guide our captain on his underwater adventure. Help him to find the secret of Atlantis. He certainly can't do it on his own! You can see exactly what he sees as he wanders around the room. Direct him to open that, pick this up, use that over there.
This form of playing is surprisingly immersive. It has all the qualities of playing the room in person; puzzle-solving, teamwork, observation, excitement, and fun. We have adapted the room a little to suit the format: No smell-based puzzles, for example! Virtual gameplay is fresh, smooth, and exciting, and includes the Telescape game partnering system, with comprehensive inventory and 360º views of the room. Atlantis is more than just a game – it's interactive theatre, with a cast waiting to welcome you into a brave new world…
An all-immersive journey with an innovative type of puzzle.
Less mental, more of an intuitive, connection-making style.
Help could be available from an unexpected source…
Features the Telescape game partnering system.
Type: Mystery
Style: Adventure
Time: 60 Minutes
Players: 2 – 6
Price: €50-90
Location: Your place
This is our most dramatic game, with a unique style all of its own!
Play is via Zoom, with the Telescape game partnering system.
Mon-Sun, 12:00 – 22:00 (GMT)
If booking from a radically different timezone, contact us to play outside these hours.
Modern drones are a marvellous thing, and some kid has managed to detect a massive energy pulse whilst playing with his birthday present off a cruise ship!
The powers-that-be are ALL over this and it's remarkable how quickly they have set up a deep sea expedition to try to pinpoint the energy source. Experts have linked it to a possible location for the fabled city of Atlantis.
You're part of the team selected to take the plunge in a state-of-the-art submarine adventure. You can hardly wait to see what you will find under there.
​Atlantis!
​2400 years under the waves…
What sleeps beneath?
GAMES ARE AVAILABLE 24/7 BY PRIOR ARRANGEMENT.
Simply email us to arrange a time that best suits you.