THE
DIGITAL
ATLANTIS! EXPERIENCE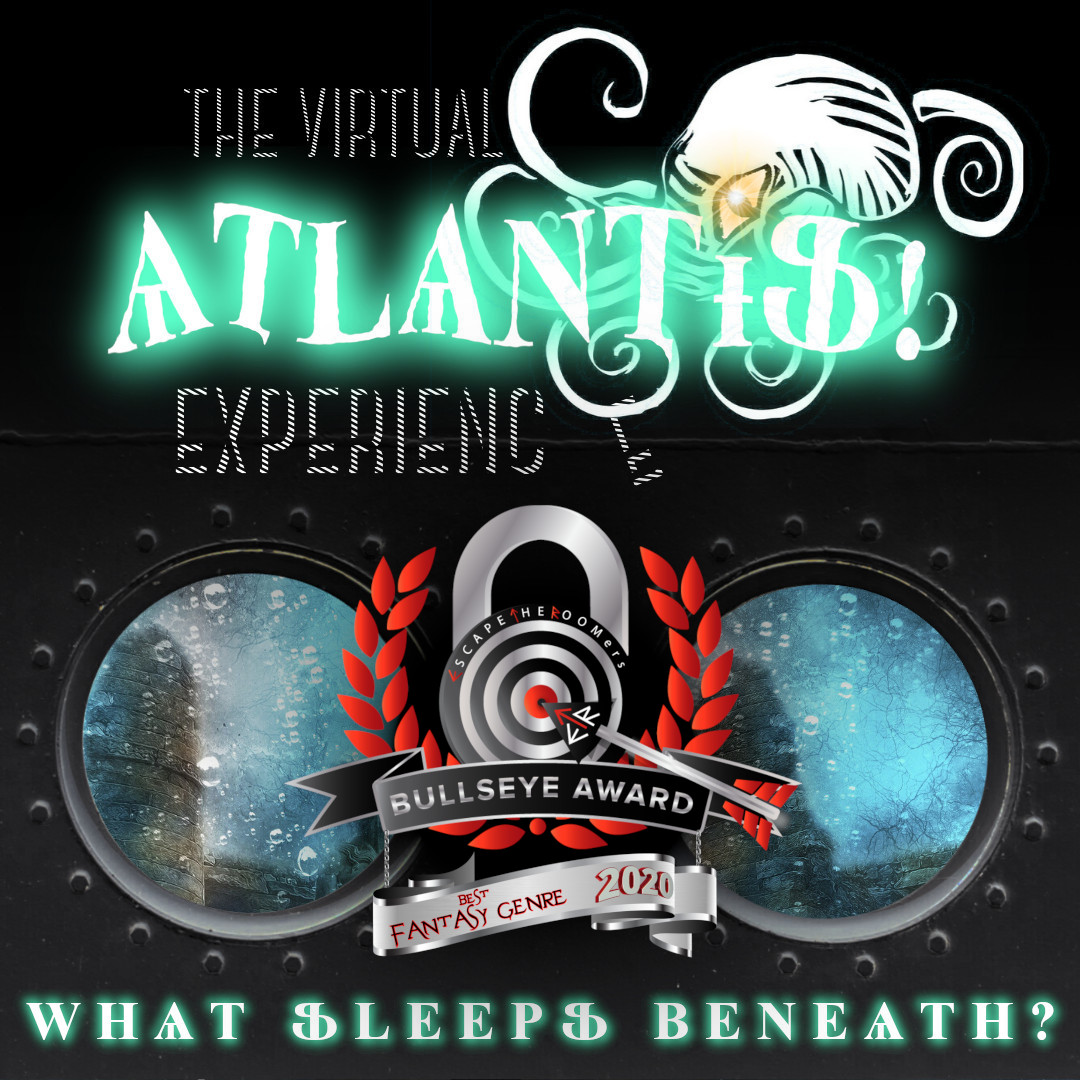 A powerful energy pulse has been discovered deep under the sea.
You're on a submarine quest to discover the source.
Legend has it that this might be the site of the lost city of Atlantis!
​Do you dare brave the deeps? Can you be the one who discovers Atlantis and returns to tell the tale?
If the thought of telling your gamemaster what to do puts you off playing, or the motion of the camera makes you feel queasy, then we have the answer for you:
This is our purely digital version of Atlantis. No GM, no live avatar, no need to book a certain time. Just purchase the game and receive a link to play whenever you like. The game will expire 72 hours after you begin playing, otherwise there is no time limit. But fear not, you competitive types – you will be shown your time at the end!
You'll see each others' mouse cursors moving around the room – point things out to each other and work together in real time, just as if you were in the room in person. Should you get stuck, a full range of hints is available within the game, from slightly cryptic to full-on spoiler hints. There's even a built in video chat, so you don't need to worry about having separate devices or windows if you're playing with people in different locations.
An all-immersive journey with an innovative type of puzzle.
Less mental, more of an intuitive, connection-making style.
Help could be available from an unexpected source…
The Telescape gameplay system includes a 360º rendition of the room for you to explore, an automatic inventory system and interactive puzzles.
Type: Mystery
Style: Adventure
Time: Around 60 minutes
Players: 2 – 6
Price: €15 per game
Location: Your place with friends from anywhere via the built in video chat.
This is our most dramatic game, with a unique style all of its own!
Once purchased you'll receive a second email with the link to the game.
Your time will be shown at the end of the game, if you finish within 5 hours, and the link will expire 72 hours after starting.
Modern drones are a marvellous thing, and some kid has managed to detect a massive energy pulse whilst playing with his birthday present off a cruise ship!
The powers-that-be are ALL over this and it's remarkable how quickly they have set up a deep sea expedition to try to pinpoint the energy source. Experts have linked it to a possible location for the fabled city of Atlantis.
You're part of the team selected to take the plunge in a state-of-the-art submarine adventure. You can hardly wait to see what you will find under there.
​Atlantis!
​2400 years under the waves…
What sleeps beneath?
€15

PER GAME
Only one copy is needed per team (up to 6 players).
Please don't change the quantity!
If you wish to purchase more copies, please do so as multiple purchases or contact us.